Switch to Wild Earth and see fewer allergies, better digestion and more energy in less than 30 days.
Switch to Wild Earth and see fewer allergies, better digestion and more energy in less than 30 days.
Want to improve your dog's life?
Take the Wild Earth 30-Day Dog Food Challenge!
Sign up now and start
seeing results in only 30 days!
After eating Wild Earth for 30 days,
our 30-Day Challenge dogs saw:
The only change these pet parents made was switching out the food in their dog's bowl.
Now it's your turn!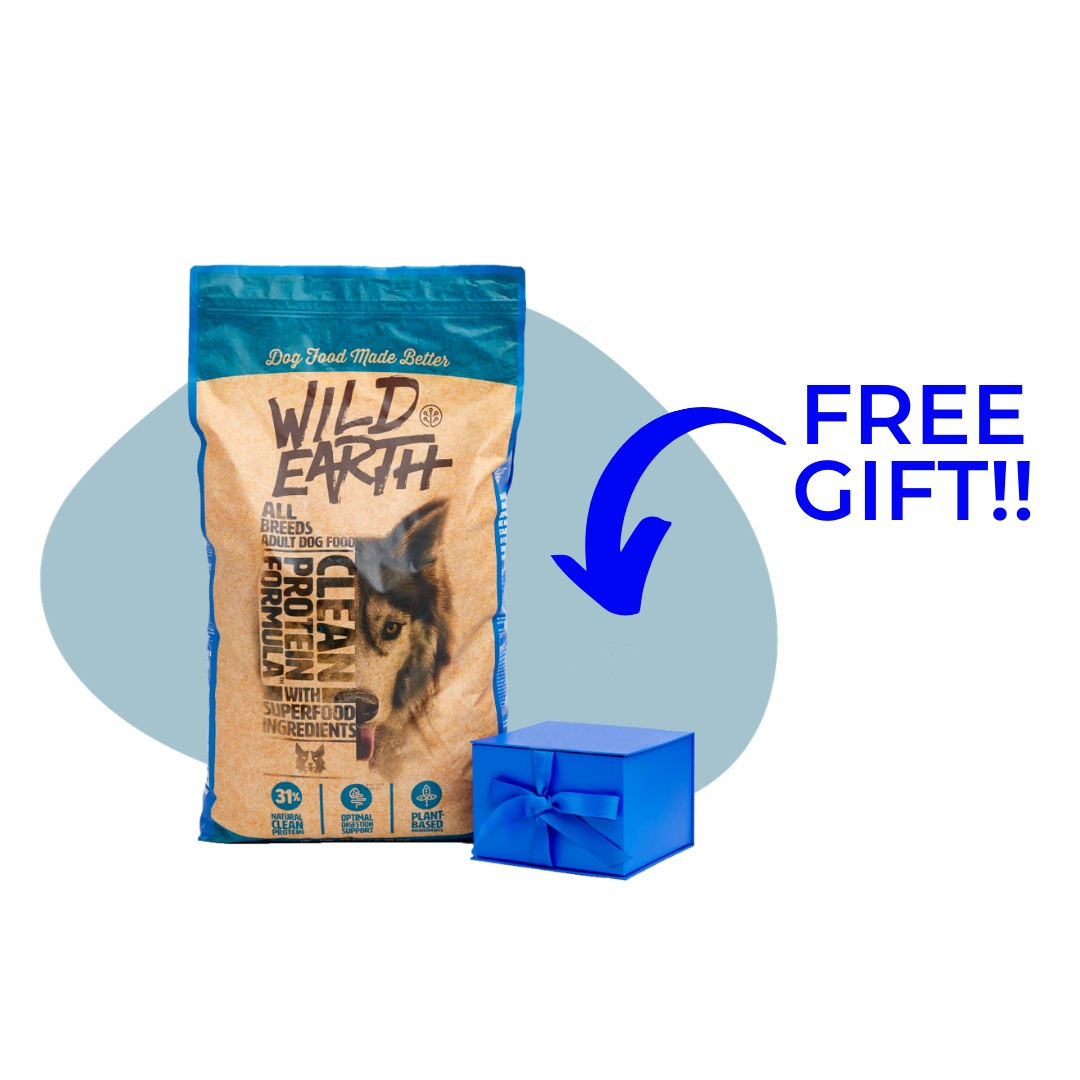 Our 30-Day Challenge
Starter Kit includes:
One bag of Wild Earth Dog Food

A FREE surprise gift

(with your second delivery)
---
Save

50% Now &

10% on Repeat Deliveries
Free Shipping
Cancel or Change Anytime
The 30-day challenge documentary
30 days.
4 pet parents.
5 dogs.
Health benefits you have to see to believe. Watch the incredible results these parents and dogs saw when they took the Wild Earth 30 Day Challenge. Then take the Challenge with your pup!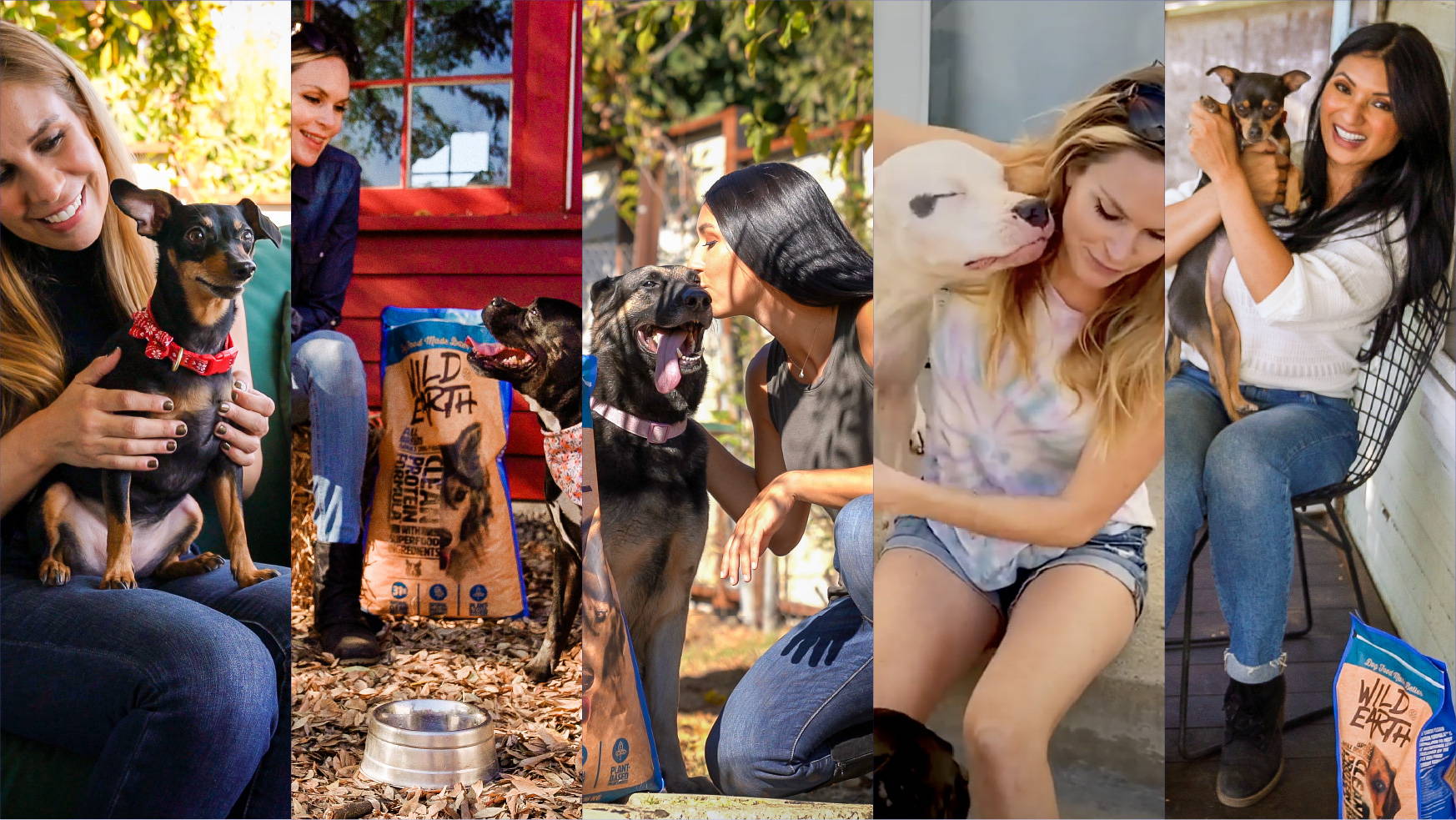 The 30-day challenge documentary
---
why go plant-based with wild earth?
So, dogs can get their protein from a variety of sources - great. But, why should you switch to plant-based? How about fewer allergies, better digestion, and more energy? Not to mention you're helping the planet.
Seriously. Plant-based dog food isn't just ok for your dog, it's healthier.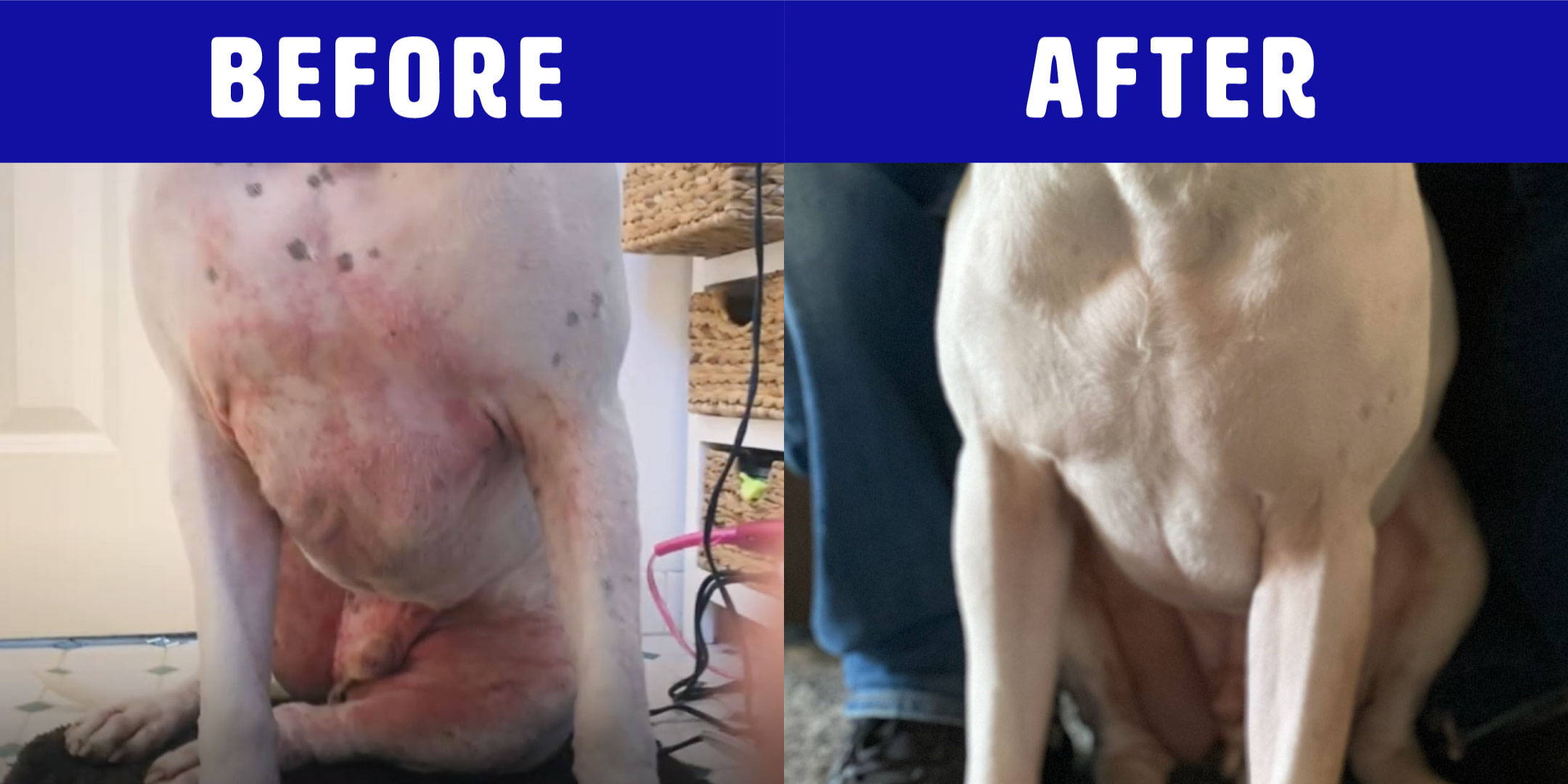 DIGESTION
Does your pup have trouble with digestion? It's incredibly common because most food relies on meat for protein - and meat doesn't have any fiber. Dog food companies end up putting the bare minimum of fiber in and our dogs pay the price. Our food is high in fiber - which helps dogs with digestion, happy tummies, being regular and even immunity!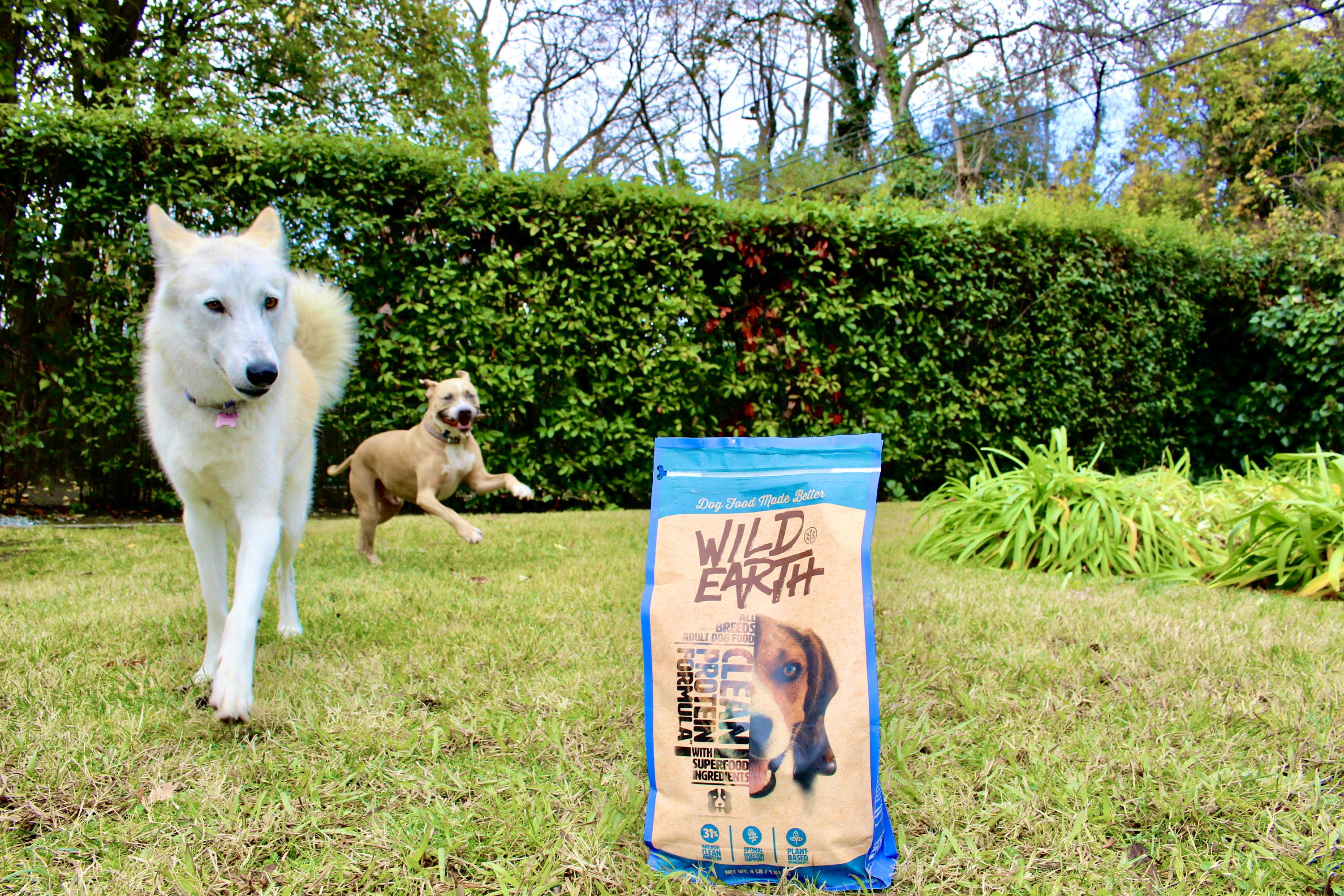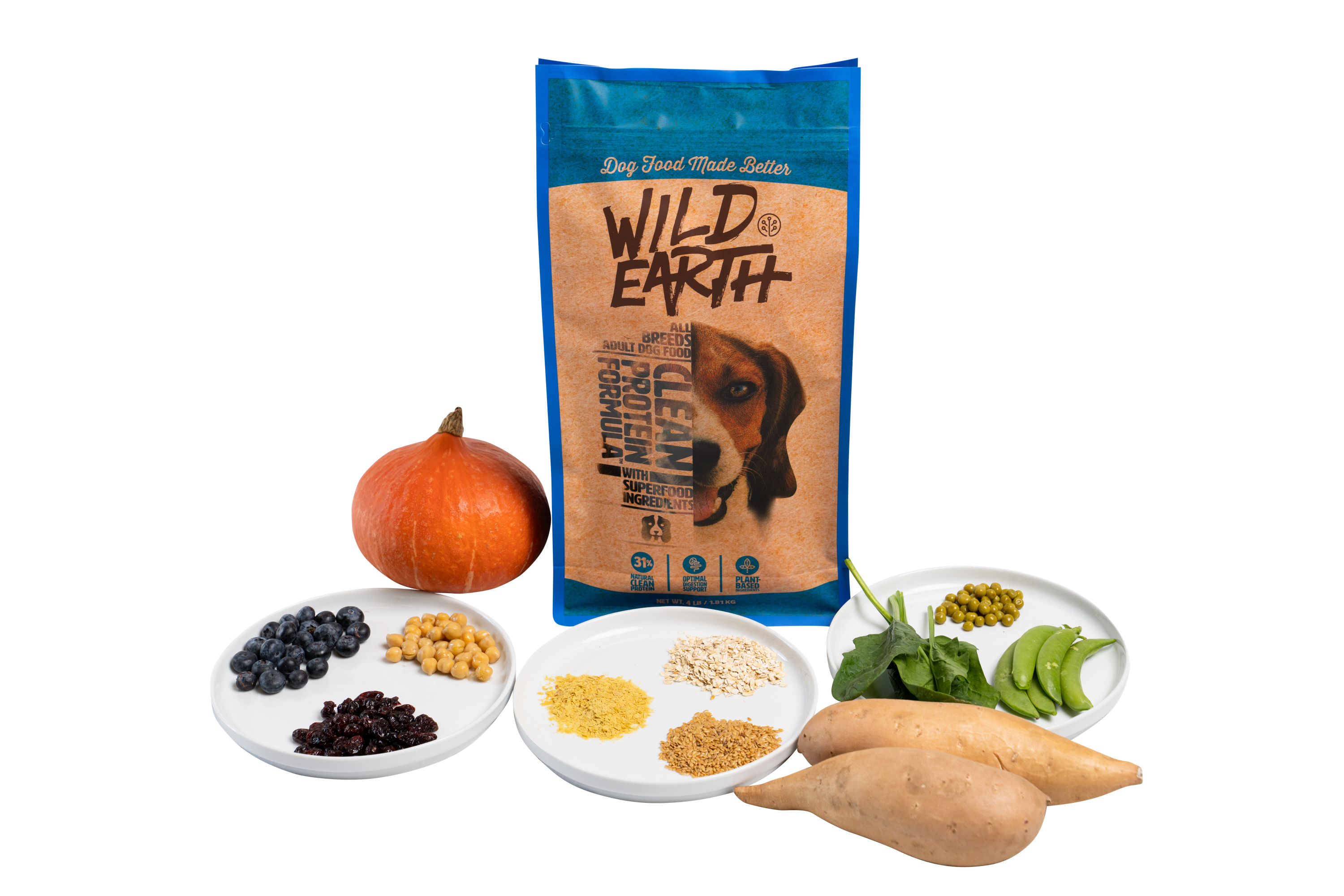 ALLERGIES

 
The #1 cause of dog food allergies is MEAT. And not just beef - chicken, turkey, fish and pork - they're all on there. Switching to Wild Earth's plant-based protein can help alleviate itching and scratching, constant paw licking, red bellies, eye discharge, chronic diarrhea, and more. It's the biggest reason pet parents are switching to Wild Earth!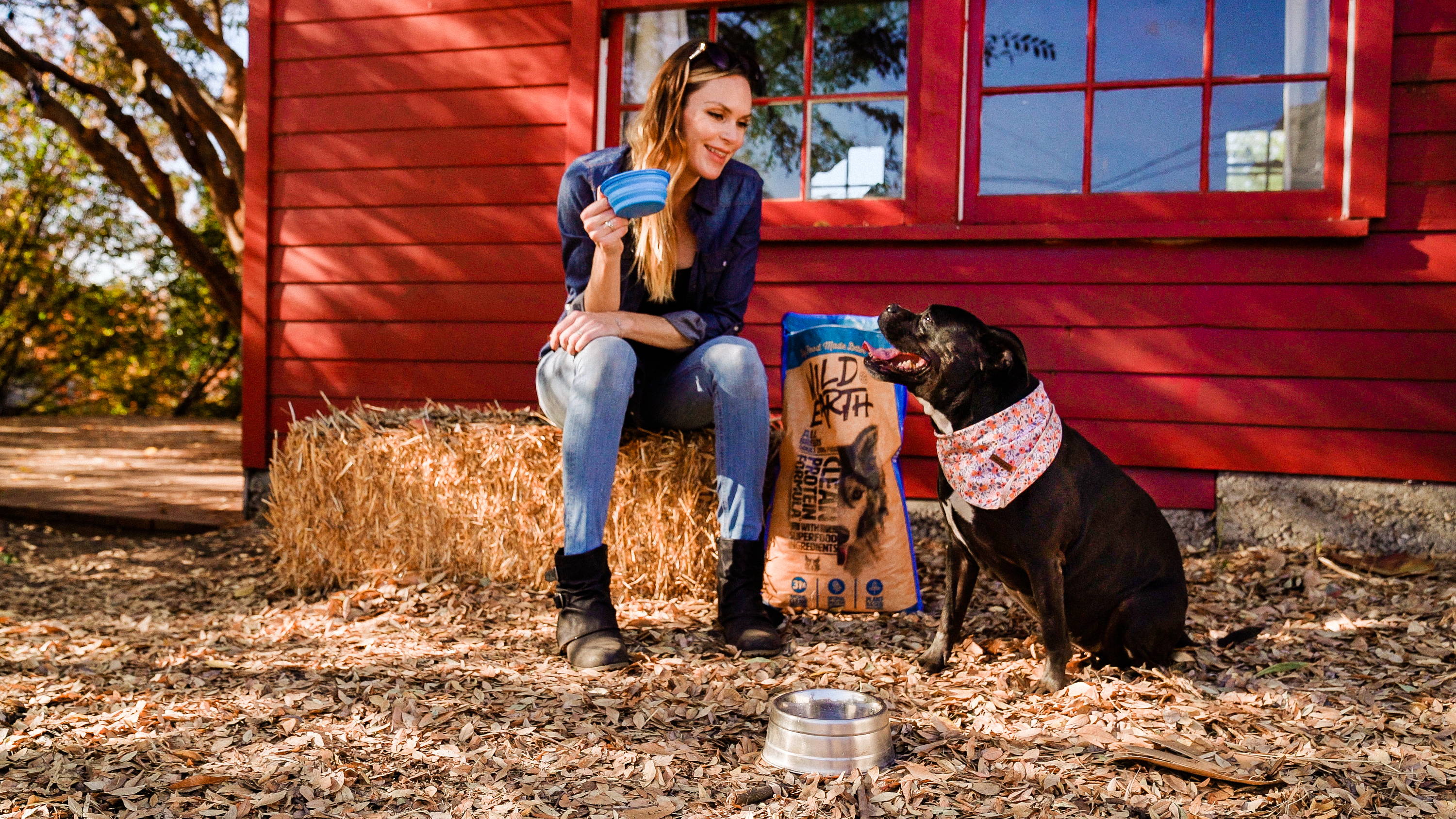 ENERGY

 
Wild Earth's vet-developed, science-backed dog food is high in protein, high in fiber, and rich in superfoods like chickpeas, sweet potato, and spinach. This combination keeps your dog's weight at an optimal level and their gut feeling good - which gives them the energy to run, jump, play (and eventually cuddle!) all day long.
---
---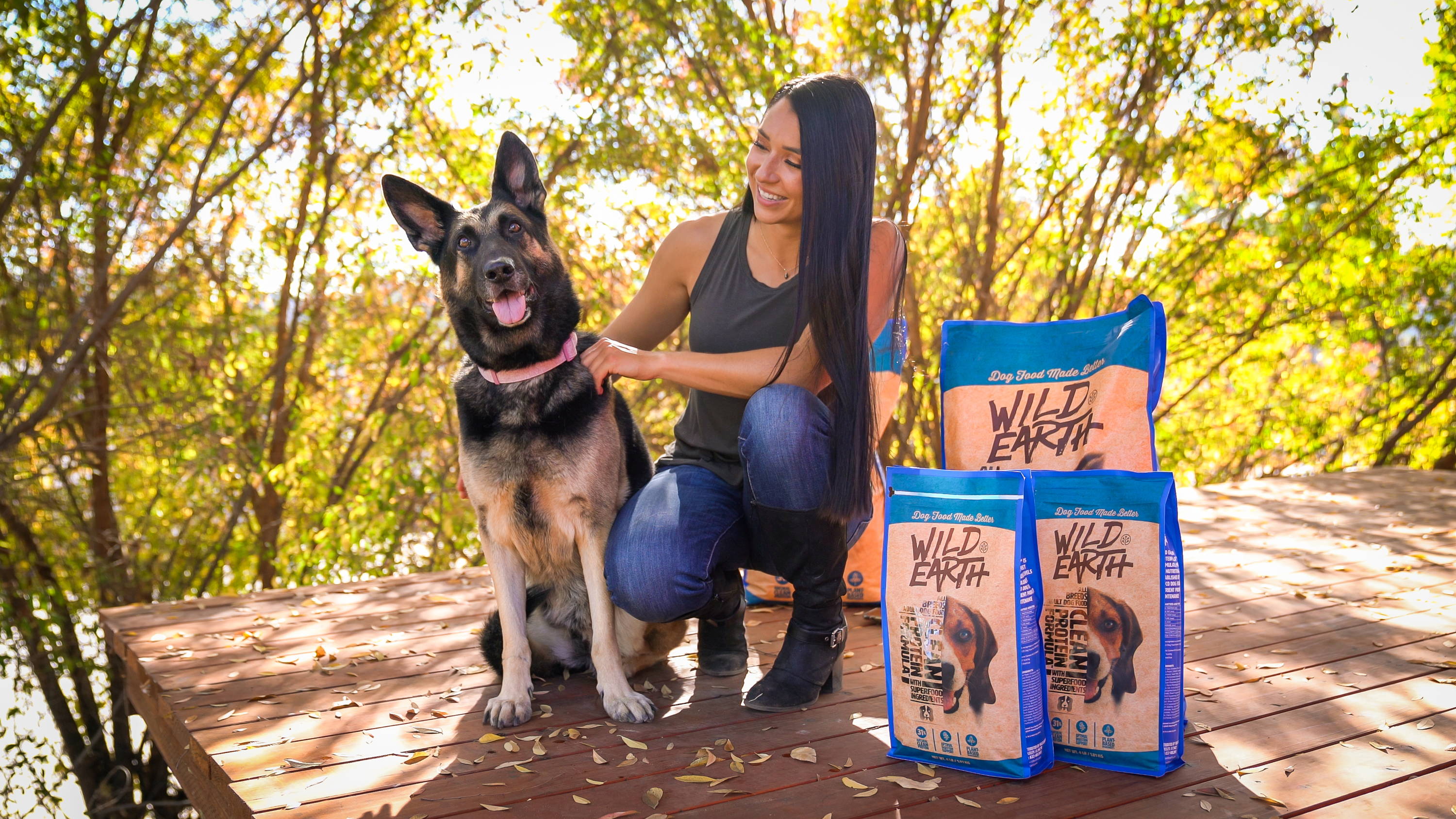 Clean High Protein Dog Food, with Zero Junk.

We've taken a high-quality, sustainable protein source and combined it with superfoods like chickpeas, sweet potatoes, spinach, and blueberries to create the world's first high protein plant-based dog food – so it's every bit as nutritious as meat-based food, with none of the downsides.
The impact of yeast versus meat in dog food:
These "tiny miracles" are miniature protein factories—they pump out ultra high-quality protein, grow easily at scale, contains all 10 essential amino acids dogs need, and require radically fewer resources to produce. This is increasingly important, as the over-reliance of meat in kibble is responsible for 25-30% of the environmental impact of meat consumption in the United States.


Made with 31%
Natural Clean
Protein
---

---

Optimal
Digestion
Support
Dogs Thrive with Us.
That's a Fact.

Here's what a survey of 3,000 customers reported after 3 bags of Wild Earth.
of dogs showed health improvements
of dogs like the taste of our food
saw less itching & scratching
saw an improved skin & coat
saw improvement in energy levels
saw improvement in joint health
saw a reduction in flatulence
Ingredients with a Purpose
Backed by Science

Our recipe was created by scientists, nutritionists, and veterinarians. We uphold transparency by using recognizable real ingredients and every single ingredient in our formulation has a purpose.
No fillers. Just real, good food.