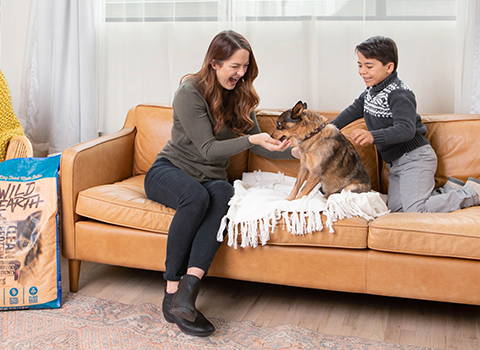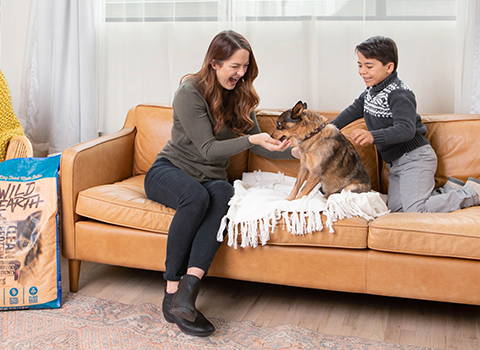 This is Modern Dog Nutrition
Healthy protein for your family's best friend.
✔ 31% Natural & Complete Protein
✔ Optimal Digestion Support
✔ Health Benefits You Can See
✔ Over 3,000 Happy Pet Reviews
✔ Vet Developed

"This kibble contains all manner of plant-based ingredients, including marine algae which is rich in essential fats."
"Wild Earth offers a plant-based cultured dog food that's free from toxins, antibiotics, pesticides, and carcinogens."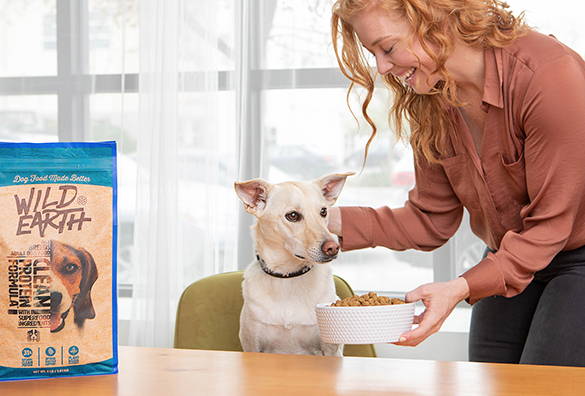 "A high-protein DTC subscription kibble that was formulated by scientists and canine nutritionists."
"The CEO should always eat their own dog food. How many other dog- food CEOs would say that?"


Our recipe was created by scientists, nutritionists, and veterinarians. We uphold transparency by using recognizable real ingredients and every single ingredient in our formulation has a purpose.
What People Are Saying
…On Behalf Of Dogs.
Read reviews from thousands of Wild Earth customers.

What You Feed Your Dog Changes Their Life
Your dog's health is directly impacted by the food they eat. That's why it's so important to select a food that best suits their needs. Wild Earth's kibble has been formulated to not only exceed nutritional standards, but also to alleviate many health issues caused by meat-based formulas.