high protein makes all the difference
Proteins are the cornerstone of your dog's complete and balanced diet.
Almost every aspect of your dog's health is directly tied back to the protein in their diet.
Why is protein so important?
Preserves and builds lean muscle mass

Promotes healthy skin and coat

Provides energy

Supports a strong immune system

Satiates so your dog feels full
Despite this, the average dog food is only between 21-27% protein - even though studies have shown 28-32% is ideal for health. Wild Earth is 31% complete protein!
When a food is low in protein, it often gets loaded up with fats and carbohydrates. This is a huge contributor to the over 50 million dogs who are overweight in America! Wild Earth is high in protein and low in fats and carbohydrates.
Changing their food changes their life.
Wild Earth dog food contains clean, plant-based protein and is made with quality, natural, superfood ingredients. Our food contains all 10 of the essential amino acids your loved one needs to thrive.
Protein has the biggest impact on your dog's health - both positively and negatively. A low quality protein source can be responsible for allergies, poor digestion, dull skin and coat and more. Make the switch to a clean and complete protein with Wild Earth!


Safe for Meat & Dairy-Based Allergies
ingredients make all the difference.
That's why we've created Wild Earth dog food—a high-protein, high-fiber dog food made with quality, superfood ingredients and no junk. Start helping your dog by making the switch TODAY!
✔ No artificial preservatives, flavors or colors.
✔ Natural, clean protein.
✔ No corn, soy or rice —zero junk!
always vet-developed and science-backed!
health benefits
you can see.
Many pet parents didn't realize how much their pet could improve by switching their diet. In fact, 78% of long-term customers reported a positive health benefit for their dog after switching to Wild Earth dog food!
54%
saw an improvement in their dog's poop.
41%
saw a reduction in their dog's gas.
44%
saw an improvement in energy levels.
40%
saw an improvement in breath and odor.
41%
saw an improvement in appetite.
26%
saw an improvement in joint health.
43%
saw a reduction in itching and scratching.
40%
saw an improvement in breath and odor.
dogs thrive with us.
That's a fact.
78%
of dogs
showed health improvements
43%
saw less itching & scratching
44%
saw improvement in energy levels
54%
saw improvement in poop
92%
of dogs like the taste of our food
51%
saw an improved skin & coat
26%
saw improvement in joint health
41%
saw a reduction in flatulence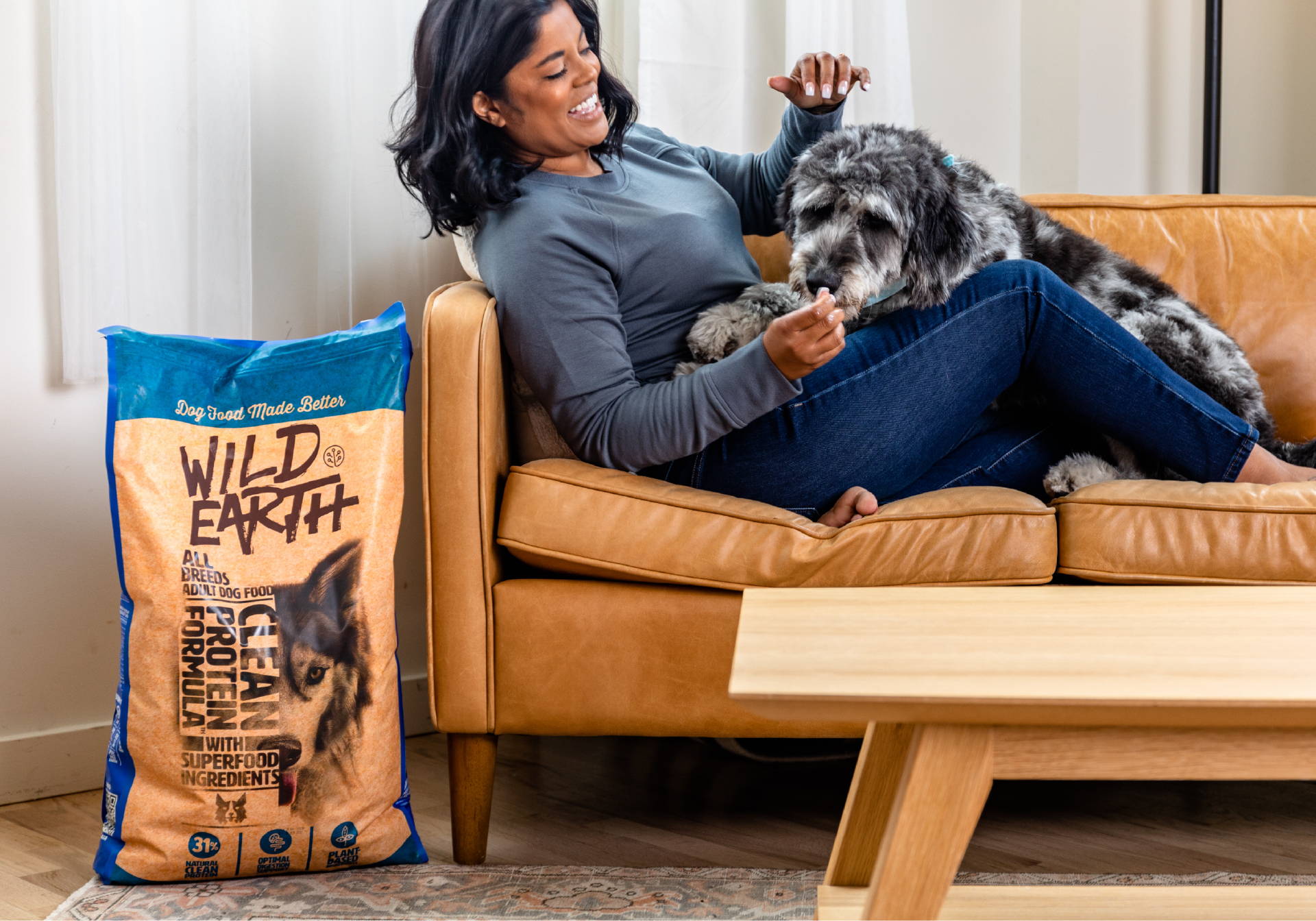 Here's What Wild Earth Pet Parents Said